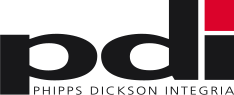 The PDI Group enters wide format printing market with acquisition of Trans-Optique
MONTREAL, OCTOBER 27TH, 2014 — The PDI Group Inc. is pleased to announce its most recent acquisition: Montreal based wide format printer Trans-Optique.
Trans-Optique, located in Pointe-Claire, Quebec, is a recognized leader in the field of very large format printing. The strategic acquisition enables PDI to further diversify and expand its gamut of services. The addition of very wide format printing capabilities is a natural complement to PDI's existing premedia and prepress, offset and digital printing, direct mail, as well as fulfillment and distribution services.
Trans-Optique is equipped with leading edge technology in a modern 30,000 square foot facility. Its customers benefit from a full service offering that starts with prepress and extends to product installation. Trans-Optique's unique value proposition is based on its combination of very specialized, oversize wide format printing on virtually any substrate, as well as on its innovative approach to developing new products for signage.
Jamie Barbieri, President of PDI Inc., commented: "PDI's customer-centric corporate culture aims to help our clients get their message to market with high quality and consistent visuals. With our new oversize wide format capability, we are adding yet another key component to our service offering, further demonstrating our commitment to providing customers with truly Integrated Print Solutions."
Joe Taddeo, President of Trans-Optique, added: "I have been working in this industry for 35 years, and with the Trans-Optique employees since 1988 to build this company into the market leader that it is today. As I will be retiring, it was important to me to ensure that Trans-Optique and its employees were in good hands, to continue both to serve our clientele and to grow the business. I am confident that the PDI team is up to the task."
"The acquisition of Trans-Optique is part of our continued diversification strategy," said Gaetano Di Trapani, Chief Operating Officer of PDI Inc. "Our similar business cultures and customer profiles are the synergies that will permit us to take this business entity to another level."
PDI Inc. is the largest independent sheet-fed printing company in Quebec, providing complete Integrated Print Solutions. Premedia, offset and digital print production, web-to-print, as well as fulfillment, warehousing and direct mail services are offered to clients in Quebec, across the rest of Canada and in the United States.
Trans-Optique is a one-stop shop for top quality large format print production. Services include production on silkscreen, offset, digital, paint jet, ink jet and self-adhesive lettering. Trans-Optique relies on a productive, inspired and imaginative work force that creates powerful, relevant and appealing printing material.